ReadGR successfully distributed over 45,000 free books to children in Grand Rapids and the surrounding areas this year through a combination of school, food distribution, park, and pop-up events, in addition to our Book Pantries. Our focus, as always, is on creating a more equitable literacy landscape in the Grand Rapids area. To that end, we target areas of the city that are most in need. We also provide high-quality books that are written by Black and Latinx authors and that feature characters of the same ethnicities. We also distribute books in Spanish. Another key strategy is  collaboration with community partners.
We partnered once again with Grand Rapids Public Library, Grand Valley State University, and the City of Grand Rapids Parks and Recreation Department to provide Storytime in the Park every Tuesday evening this summer. During these park events, we invited additional community partners to join us such as the Fair Housing Center, GRPS, ELNC, Great Start, Safe Haven Ministries, and others. We had special guests visit to tell stories, such as Diatribe and The League of Enchantment.
Most recently, we distributed over 350 books at the downtown Grand Rapids Christmas Tree Lighting event on Friday, December 3rd. We are also donating 500 books to the Literacy Center of West Michigan's Family Holiday events in December. These target newcomers to the country and English Language Learners.
Please visit www.storytimegr.org for a list of Book Pantry locations. Contact [email protected] with any questions. 616-808-1630.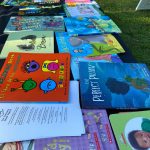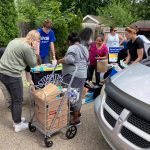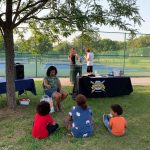 Donate to ReadGR HERE